Innovative reactor design
With our range of lab reactors and jacketed reaction systems, you can choose the setup that works for you.
Easy to set up and use

Reactor systems are quick to set up and easy to use. The brand trusted by leading Pharmaceutical companies, CROs, CDMOs and CMOs around the world.

Ready when you are

Off-the-shelf lab reactors from 100 ml to 35 litres. Flex your vessel volume and stirring options to suit the project.

Flexible and quick to adapt

Our reactors allow for rapid vessel exchange, saving you time. React and adapt to your needs quickly.

Custom options available

Bespoke frameworks to suit your individual specification. We are the experts in specifying the right equipment for your projects.
Explore the range
Need flexibility for your contract synthesis projects?
Discover more
Designed to suit your needs
We know that different labs have different requirements. With our range of jacketed reactors, you can be sure that you'll find the equipment to suit your needs. Whether you require a multi-vessel process rig, a small benchtop reactor or a complex parallel set-up, our team can help.
Easy to use and time-saving
Regardless of whether you opt for one of our pre-configured reactors or a custom-made system, you're guaranteed a quick and simple set-up with every reaction you run. Many of our reactors are designed for rapid vessel exchange, allowing for an increase in productivity.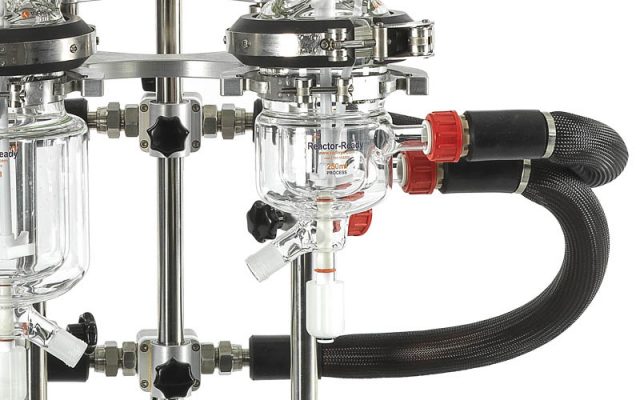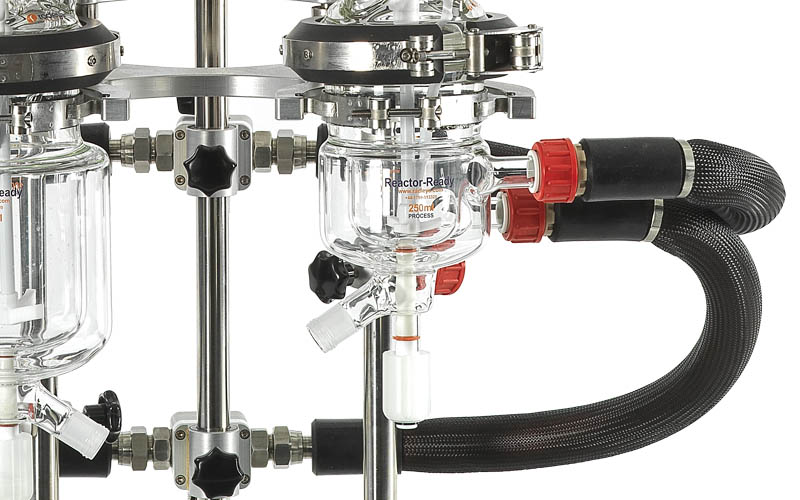 Suitable for a wide range of vessels
Our reactor frames are compatible with a wide range of standard or custom vessels, both single and vacuum jacketed. Some models can also be customised to integrate with other accessories if necessary.
For chemical synthesis, process development, evaporation and work-up